Pandora P4/P2 box is coming!
4 network port 2.35 million with load
P4 integrates four network ports, and the output of four network ports supports a maximum of 2.35 million pixels, while the output of P2 four network ports supports a maximum of 1.3 million pixels, with a maximum width of 4,064 pixels and a maximum of 1,536 pixels. The network output can transmit audio signal synchronously.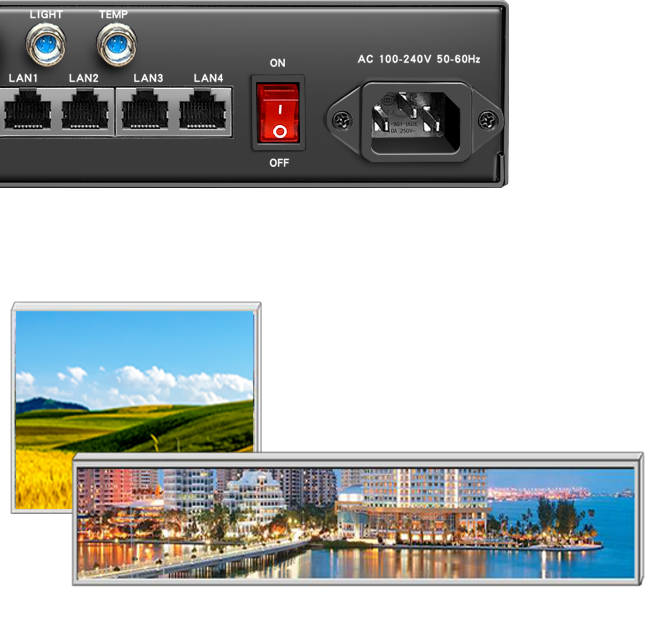 Rich means of communication
Dual WIFI connection: WIFI AP and WIFI STA mode can be enabled at the same time. P4/p2 can be connected to the network wirelessly while the mobile devices are directly connected to control it.
Wired connection: through the network cable, the router can access the network or establish a direct connection with the computer communication.
4G network connection: Optional 4G module can be used to access the 4G network provided by the operator.
USB connection: communicate directly with the upper computer via USB, or directly read files on the extended USB disk.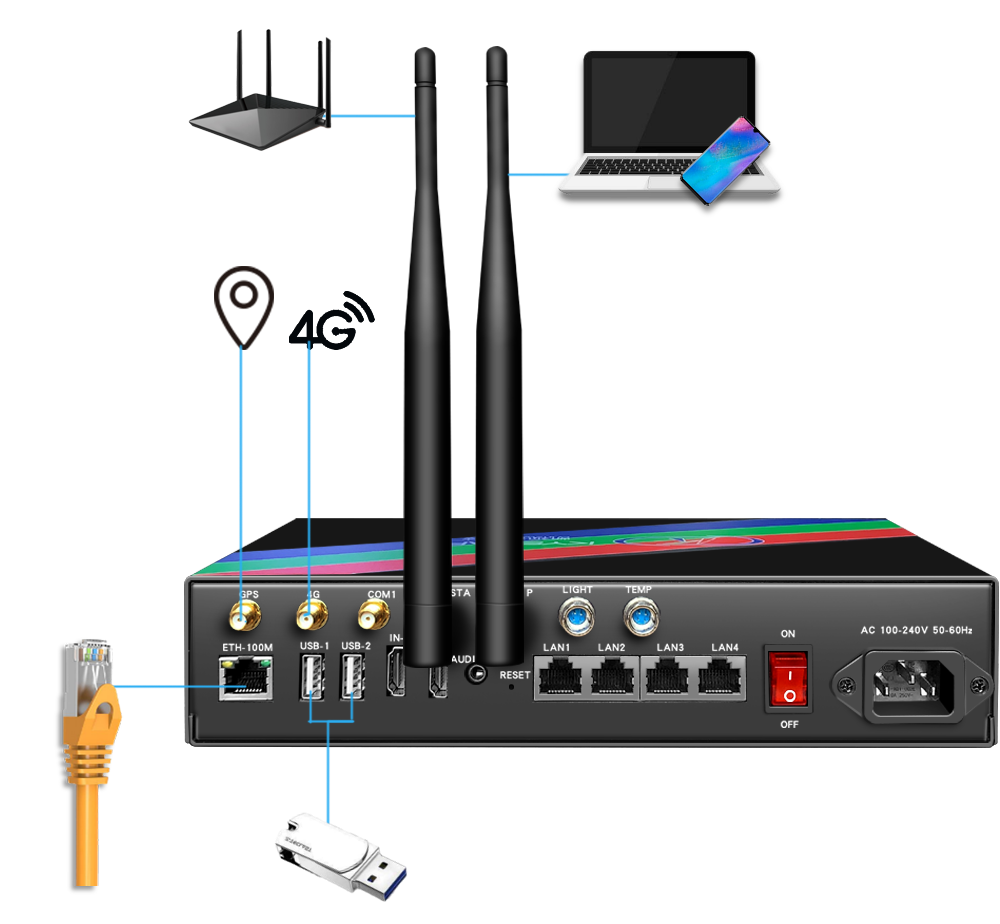 Different mode free toggle free zoom display
The P4/P2 supports HDMI signal input and scales the input signal. Users can switch from asynchronous mode with one click to display external video signals or internal playback signals.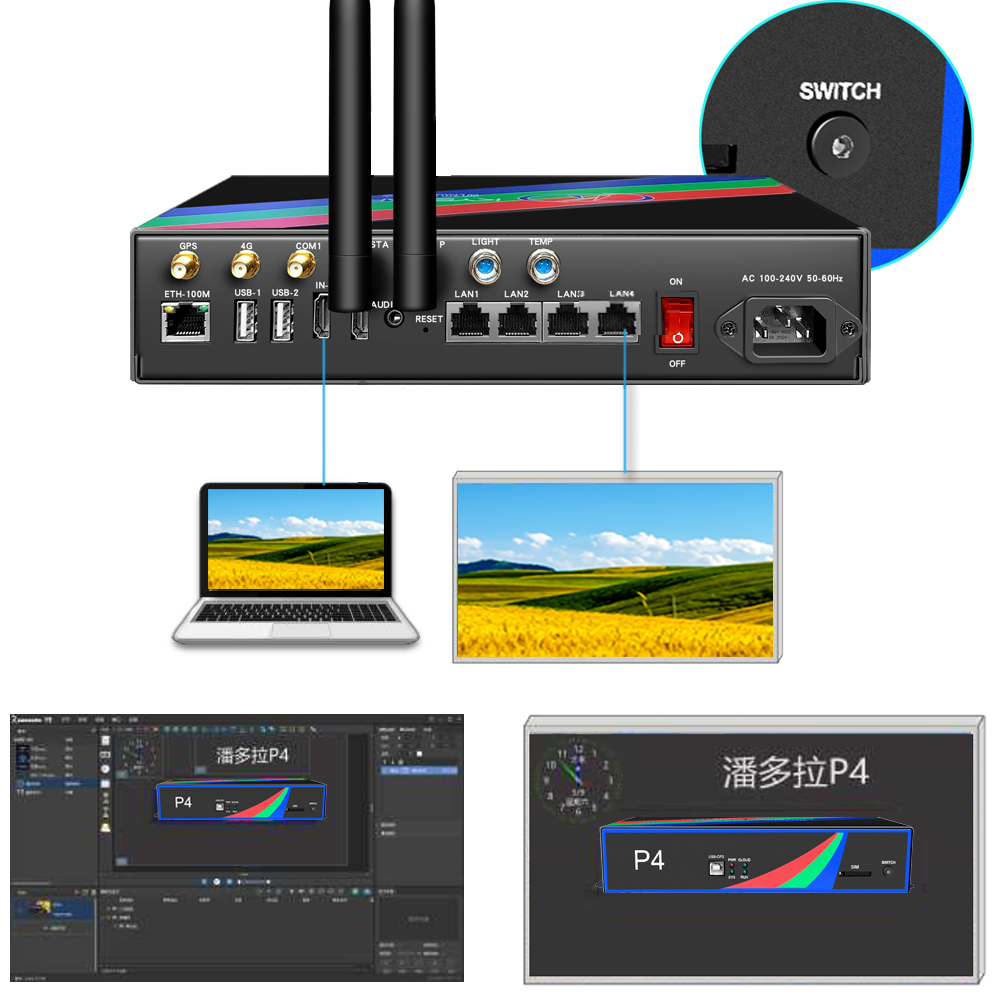 P4/P2 can zoom in or out of the external HDMI signal to complete the full-screen display of the signal source.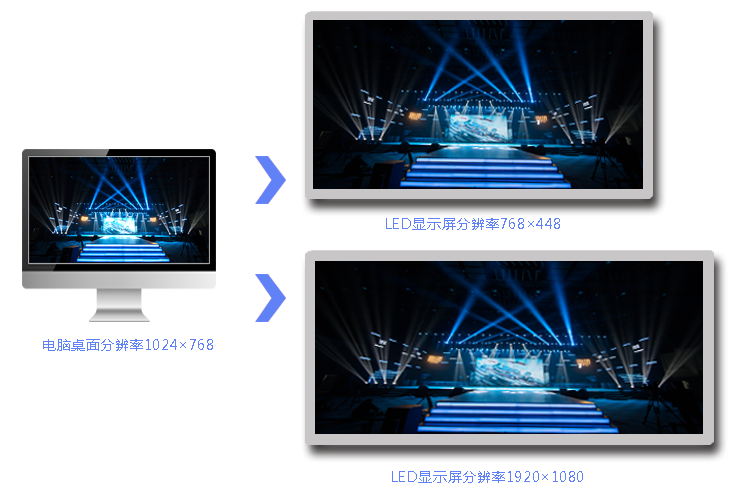 Multimachine cascade
P4/P2 supports multiple cascades. Multiple P4/P2 units can be cascades through HDMI input and output signals to complete multi-screen splicing display.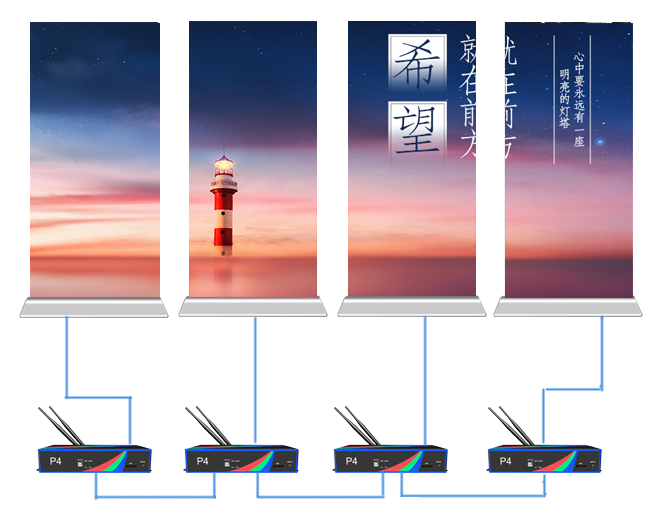 Automatic intelligent regulation
The brightness and temperature sensor interface is reserved for P4/P2. After being connected to the sensor, the environmental brightness and temperature can be monitored in real time and the display brightness can be automatically adjusted.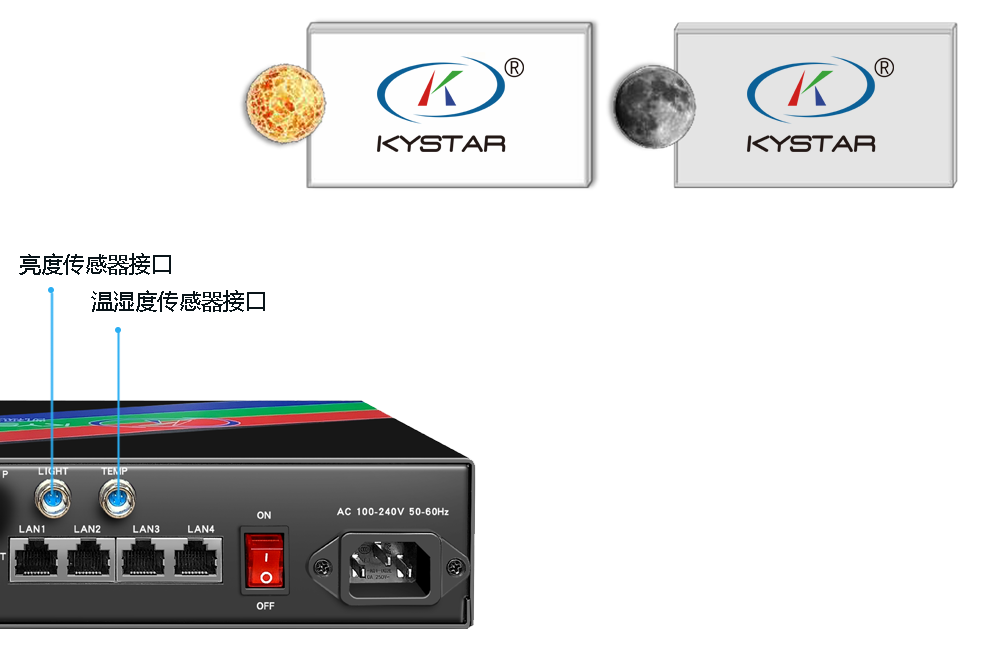 Multi - format multi - window mix
P4/P2 has excellent multimedia support, supporting multiple formats of video, pictures, audio, text and text. P4/p2 has a powerful opening window, supporting three 1080P video Windows and more than 10 picture Windows.

Professional program editor
P4/P2 program editing can be done through PC Kommander PE media editing software. Kommander PE has professional video optimization and programming capabilities to cope with complex broadcast requirements. At the same time, P4/P2 can also be used for real-time program editing through the mobile APP "Pandora box" with wireless connection, which is convenient and fast.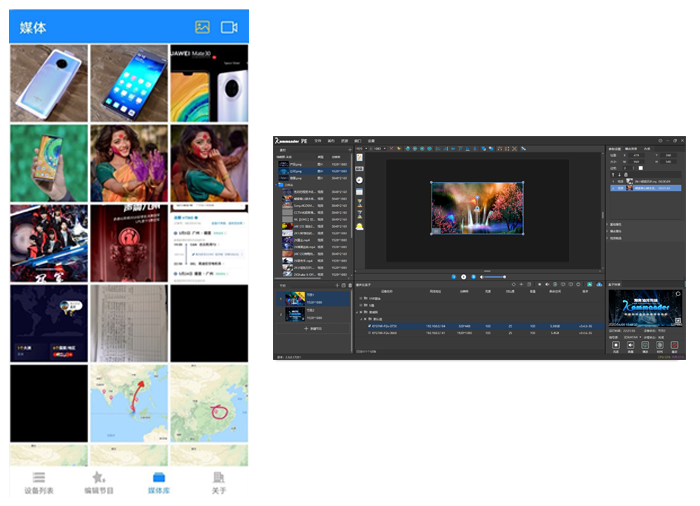 Kares Cloud Delivery system
P4/P2 supports cloud-based cluster multicast systems. Pandora display terminals distributed in different locations can be connected to the Kares Cloud distribution system via LAN or Internet to achieve cluster display control.