The Kares cloud delivery system | puts the world at your fingertips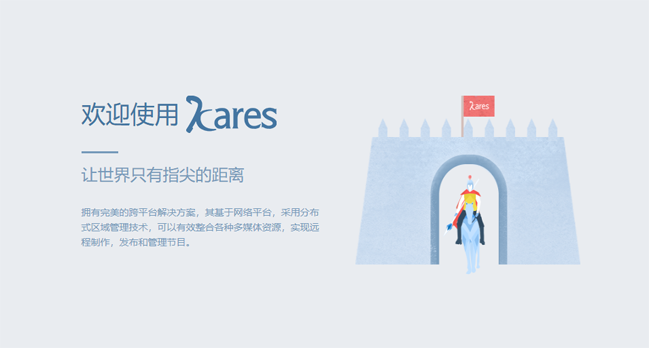 Application scenarios
The Kares release system has the perfect cross-platform solution to effectively solve the problem of achieving unified management control when display terminals are distributed over a wide and dispersed area. Kares release system is widely used in media, finance, communication, transportation, hotel, government and enterprise, catering and many other fields, especially suitable for large-scale and super-large scale networking.
Centralized control and unified management
B/S mode, no need to install any plug-ins and software, open the browser can be accessed.
Support WAN, LAN, 4G network remote release control, cross-regional, cross-provincial, multi-network easily networking.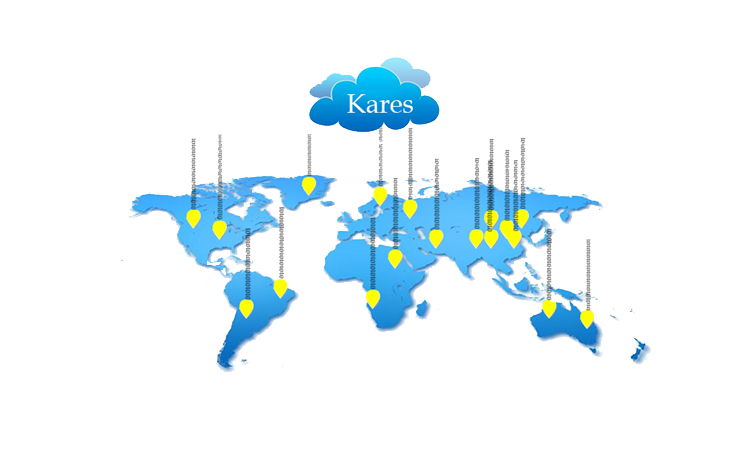 Clear organizational structure management
The organization structure can realize multi-level and hierarchical management of users, terminals, materials, playlists, etc. Users under the specified organization structure can manage terminals under the corresponding organization.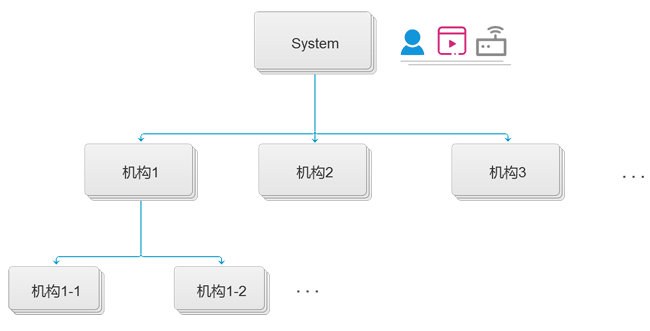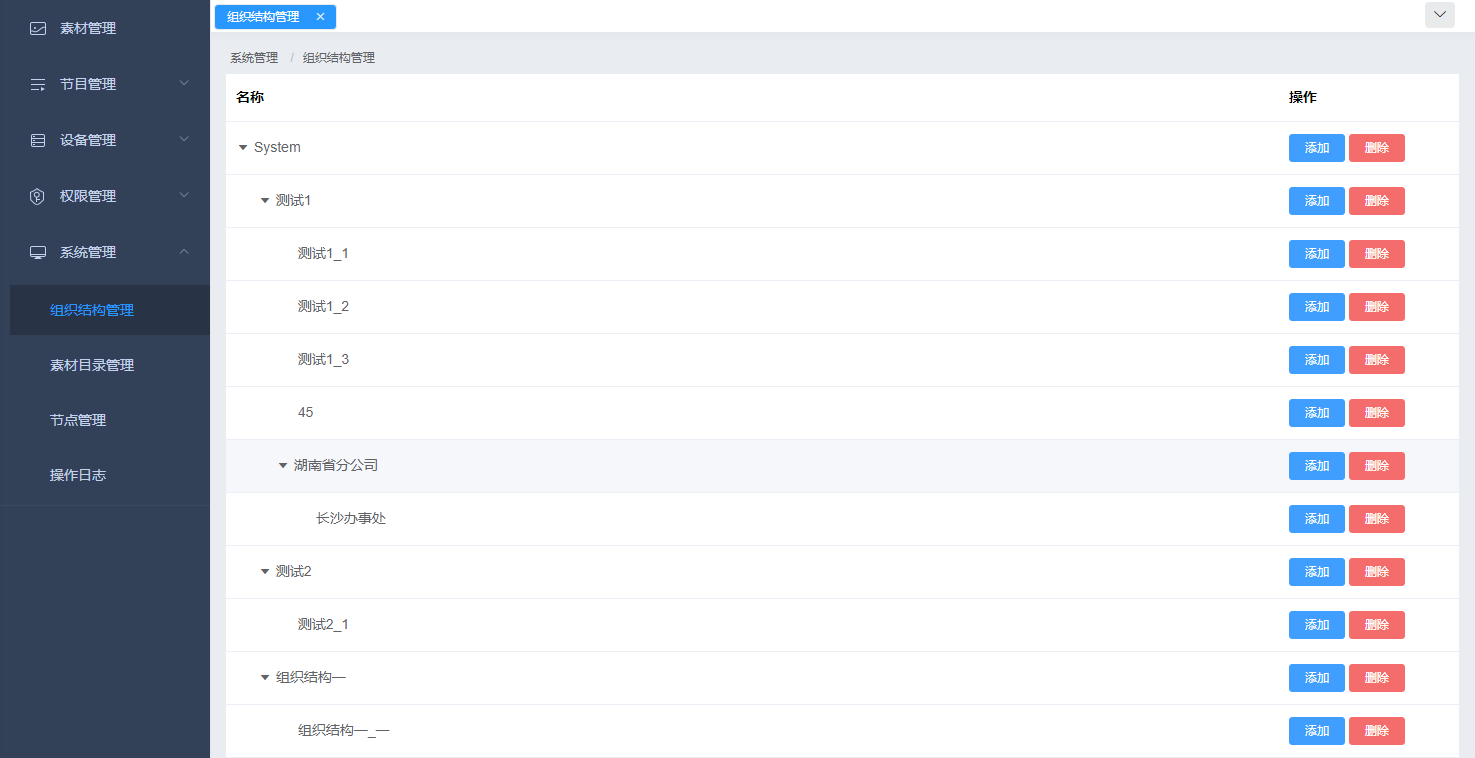 Flexible user rights management
User authorization is flexible, in addition to the role of administrator, operator, visitor, but also convenient to customize a variety of user roles, layer upon layer to ensure accurate information transmission.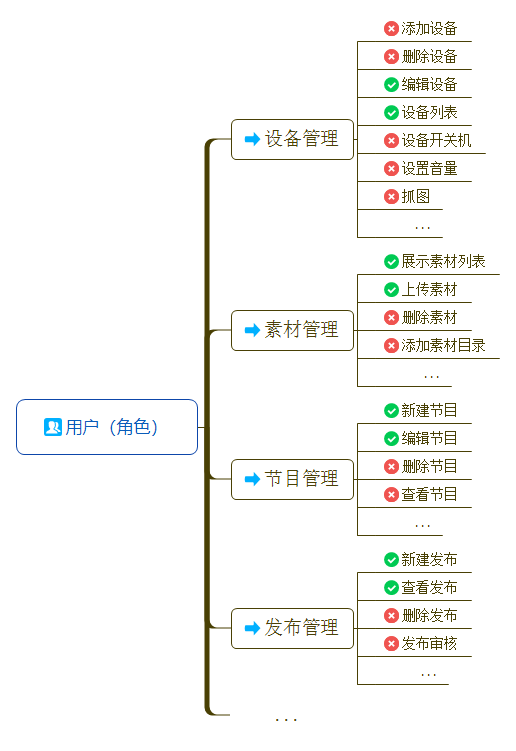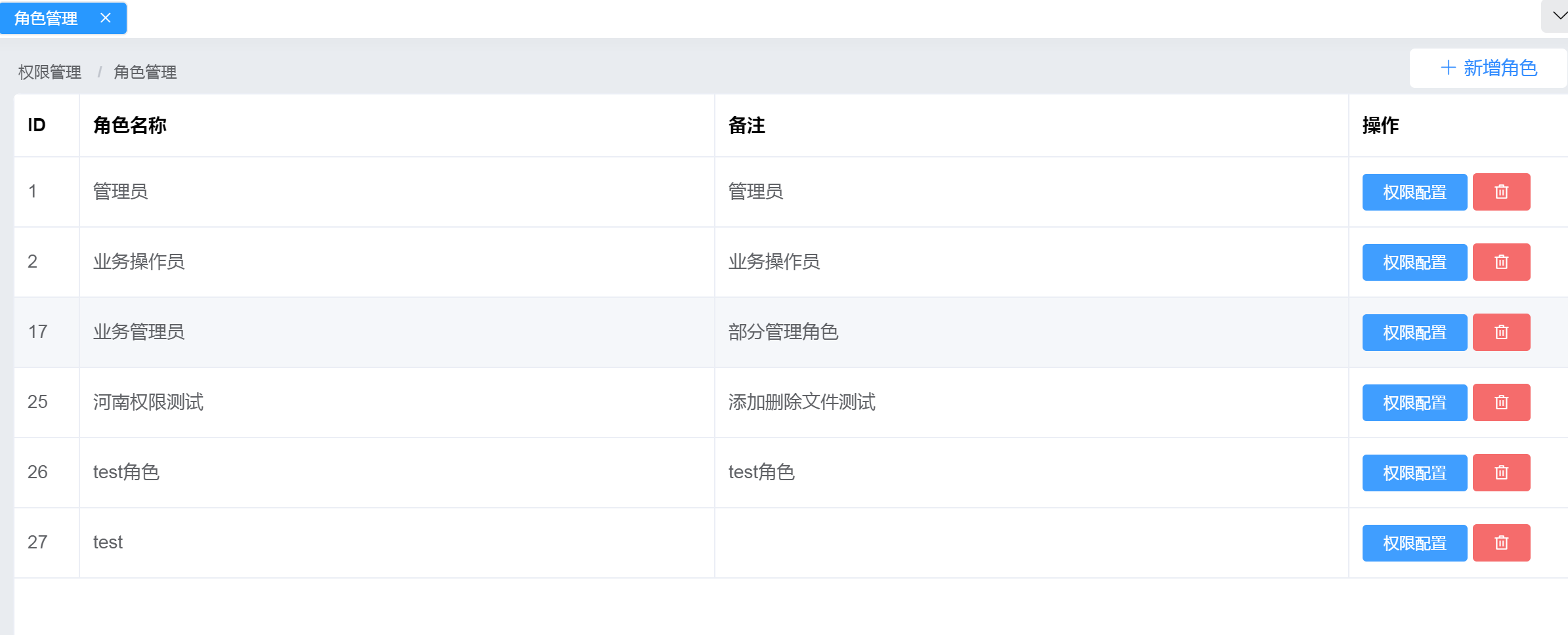 Real-time monitoring of terminal status
Kares monitors the running state of the terminal in real time and acquires the playing screen. The user knows the terminal state very well without leaving the home, and the management is safe and controllable.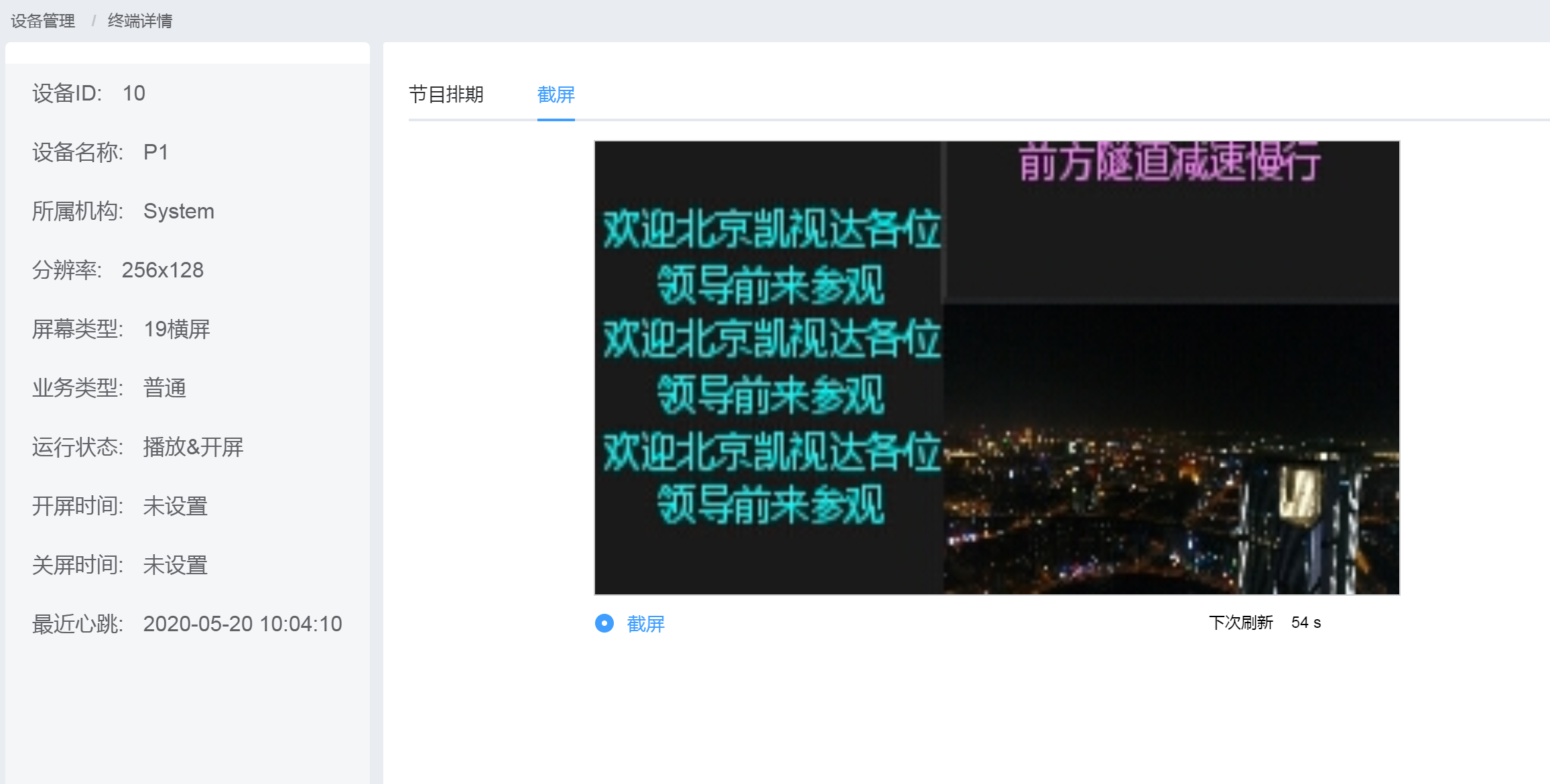 Fast terminal cluster control
Set the volume, adjust the brightness, switch the screen, restart, program upload and play one-key batch control.

What you see is what you get
Kares supports drag-and-drop programming, a wySIWYG format that allows customers to have a good idea of what's going on at the terminal.
At the same time can play audio and video, pictures, subtitle and other information combination, window position arbitrary adjustment; It solves the contradiction that the attention of advertisements is reduced or that entertainment programs have no advertising value.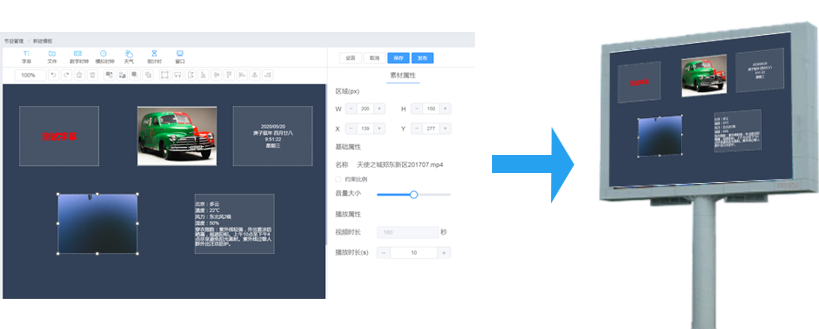 A concise schedule of programs is released
Simple program release interface, easy to achieve the broadcast time, order, frequency, content and other columns of multi-directional control, the release program in an orderly manner.
Support cycle, timing, immediate insertion, timing insertion of a variety of playback modes; Under the condition that the original program schedule is not affected, the emergency content can be interrupted at fixed time to deal with the emergency situation quickly.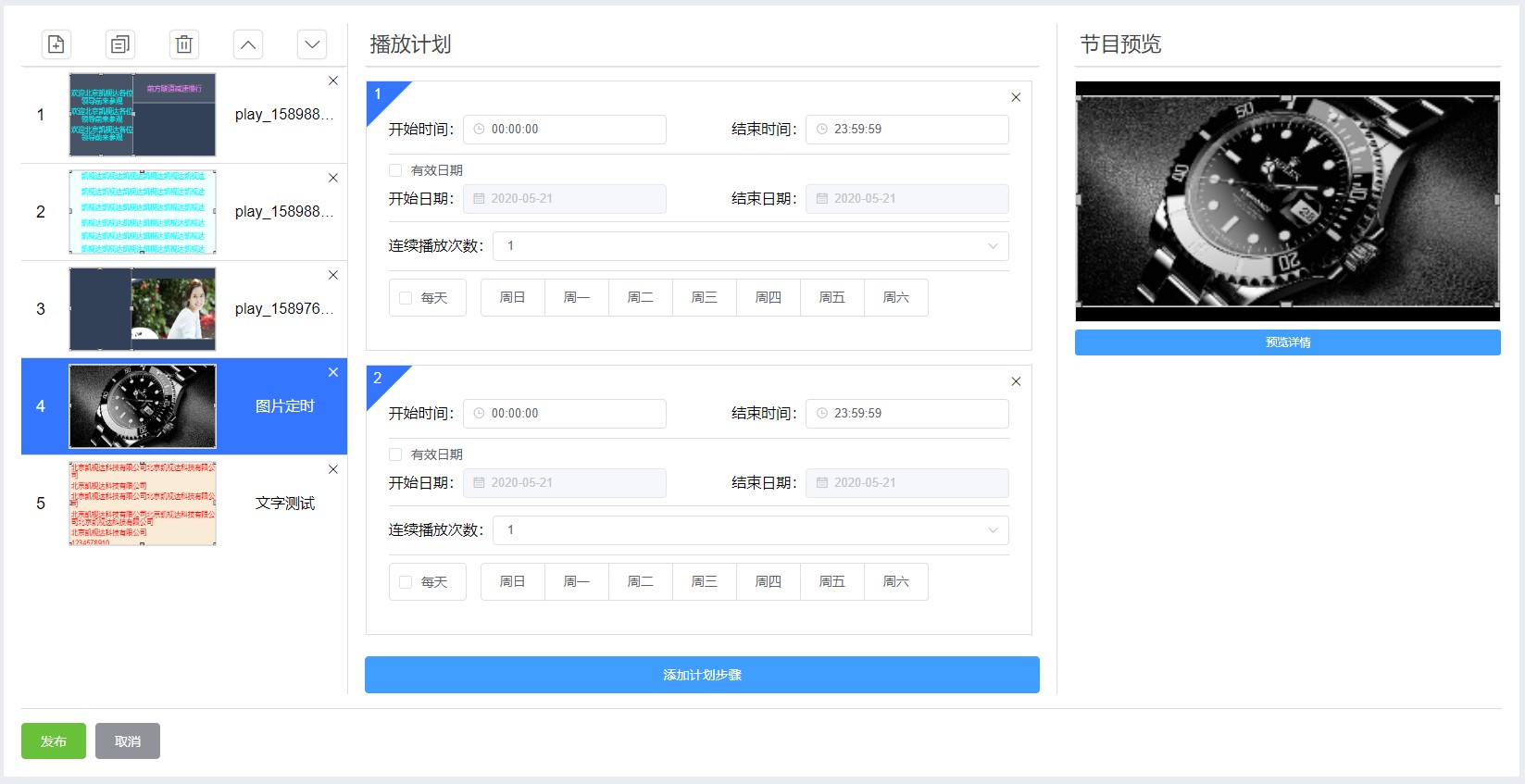 Breakpoint continuation, terminal storage intelligent optimization
Support breakpoint continuation, save time and save money; Terminal storage intelligent management, the same material will not be uploaded many times, when the memory shortage, automatically overwrite the old program.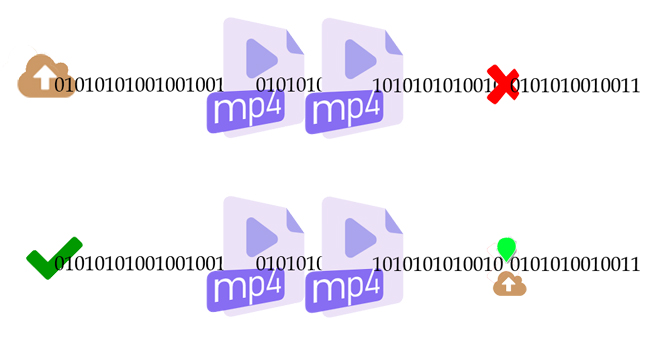 Strong material management
Support batch upload material, rich material format; Can be permanently stored in the cloud platform, easy to share use.
Material management support group, classification, search search, preview and other functions, can quickly locate the required material.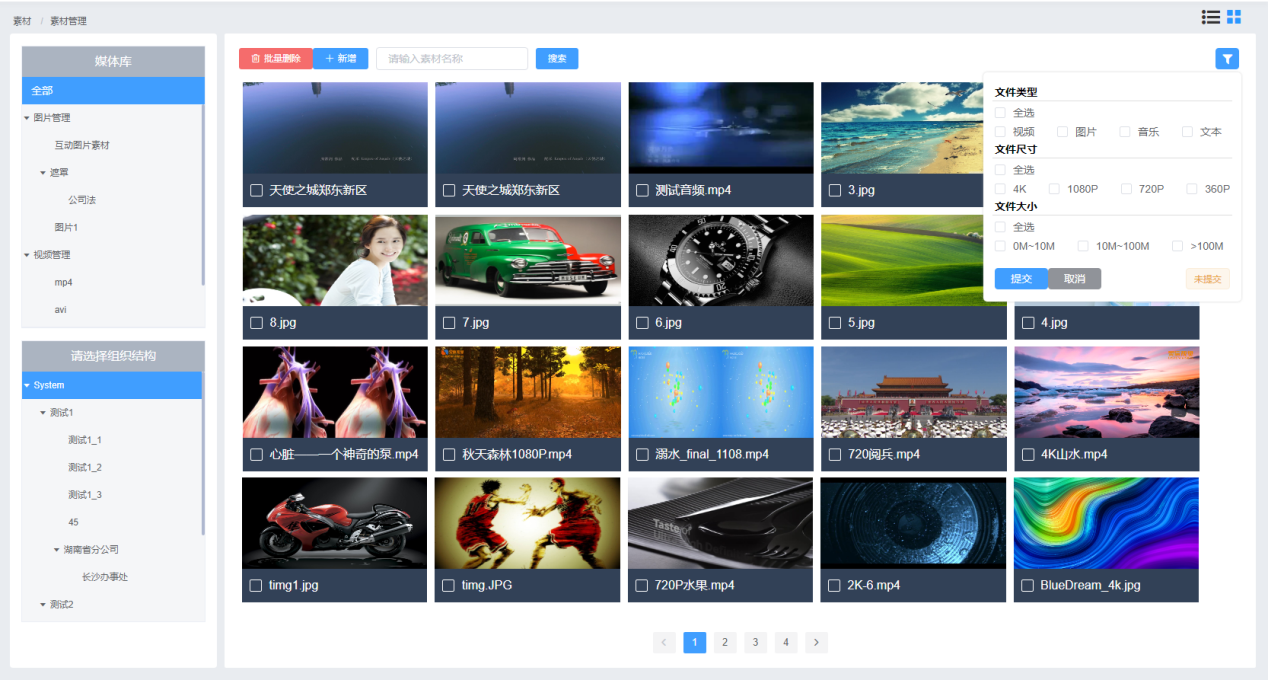 All media convergence release
Realize LED screen, splicing screen, advertising screen, mobile advertising vehicle and other multi-terminal multi-scene media integration release.