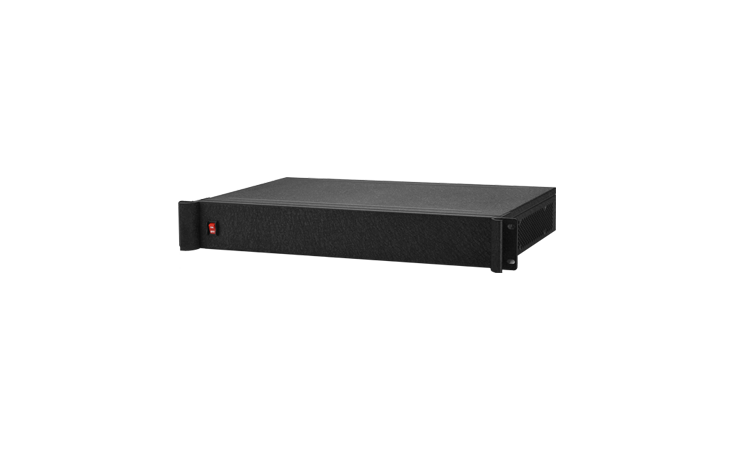 Can install 6 sending cards
Drawer card slot design
1.5U standard chassis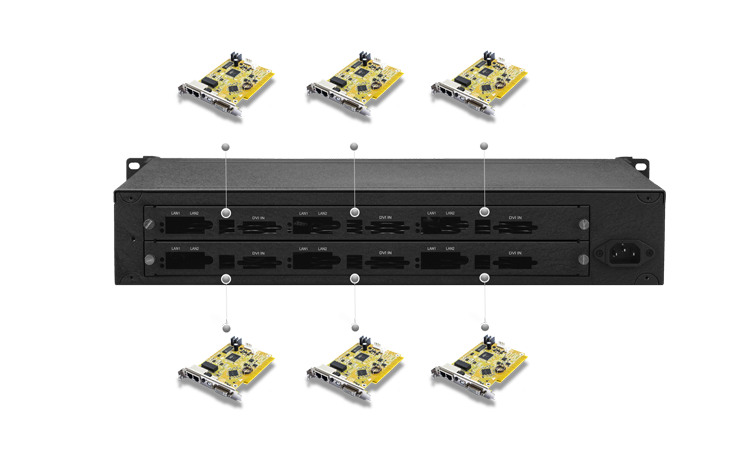 Can install 6 sending cards
02
•

The KS606 is compatible with the installation of four mainstream brand two network port sending cards on the market, and has an independent power supply unit, which is convenient for on-site power supply and signal management of multiple sending cards.
Drawer card slot design
03
•

KS606 adopts drawer-type card slot design, without using a screwdriver to disassemble the sending box chassis to install the sending card.
•

Unscrew the bolts at both ends easily by hand, and pull out the drawer card slot to connect the wiring and install the sending card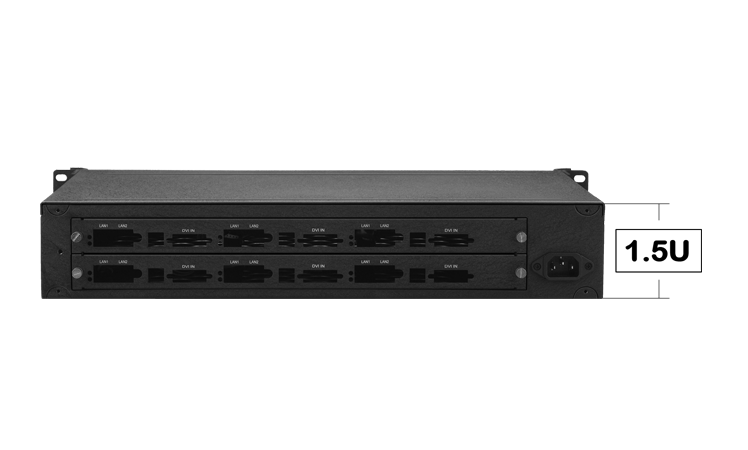 •

KS606 is a 1.5U standard chassis, does not occupy extra space, and is easy to install in the cabinet.
整机规范

输入电源

AC 100-240V 50/60Hz

工作温度

-20℃-75℃

外形尺寸

483×340×67mm(L×W×H)

净重

5KG

整机功耗

50W